French Toast with Avocado & Fried Egg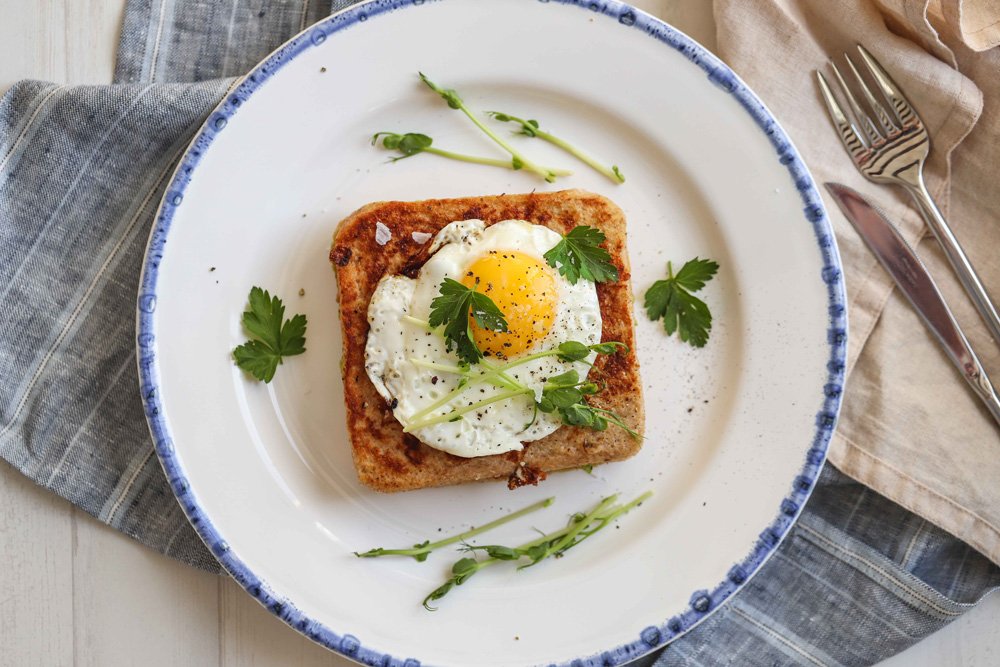 Here's a cool variation of the classic eggs and toast breakfast staple!
This serves: 2
Prep: 5 mins
Cook: 10 mins
Nutrition per serving:
535 kcals        31g Fats
43g Carbs      19g Protein
What you'll need:
1 avocado
1 garlic clove, minced
4 slices bread, wholemeal
3 eggs
5 tbsp. oat milk
1 tbsp. coconut oil
parsley, to garnish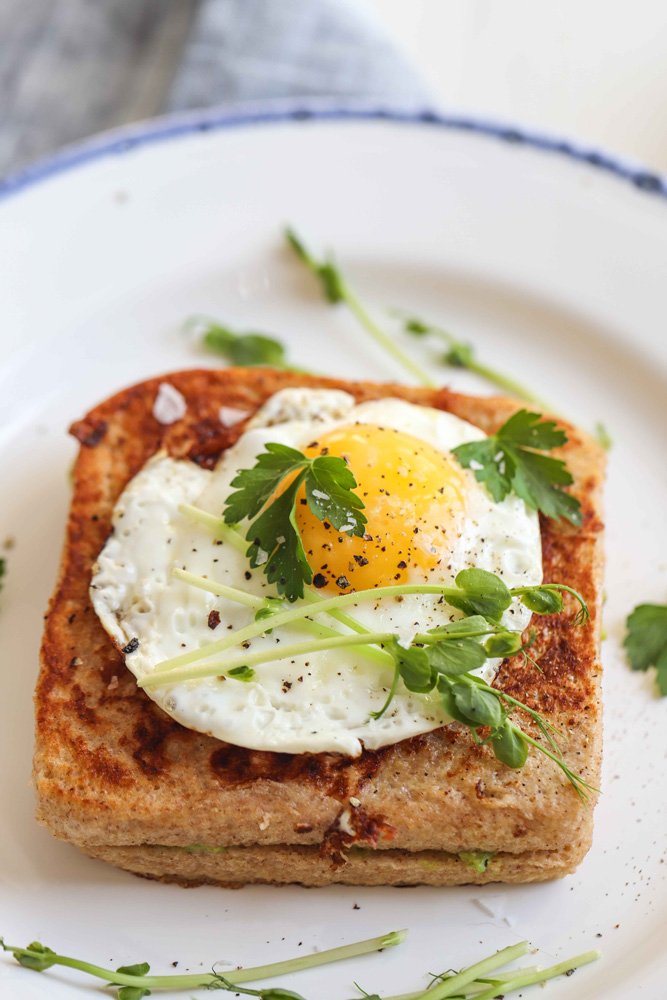 What you need to do:
Peel the avocado, cut it in half, remove the stone. Cut the pulp into pieces and then crush with a fork. Add garlic, season with salt and pepper, and mix.
In a deep plate, beat one egg with the milk and a pinch of salt. Divide the avocado paste on 2 slices of bread, cover with a second slice of bread, and press lightly.
 Dip both sides of the bread in the beaten egg and fry on a pan with heated oil over medium heat until golden brown, about 2 mins each side. In a separate pan, fry the other 2 eggs.
 Transfer the toasts onto plates, top with a fried egg and season with salt and pepper. Garnish with parsley and serve.
Feel free to add some cinnamon to the bread after you've dipped it into the egg. Enjoy!