Like mushroom soup? Here's a simple way to make your own homemade version!
This serves: 4
Prep: 10 mins
Cook: 35 mins
Nutrition per serving:
204 kcals        11g Fats
23g Carbs      6g Protein
What you'll need:
2 tbsp. coconut oil
1 onion, sliced
1/2 leek, chopped
5 1/3 cups (500g) mushrooms, sliced
1 small carrot, chopped
1 small parsnip, chopped
1 small potato, peeled, cubed
2 ½ cups (600ml) vegetable stock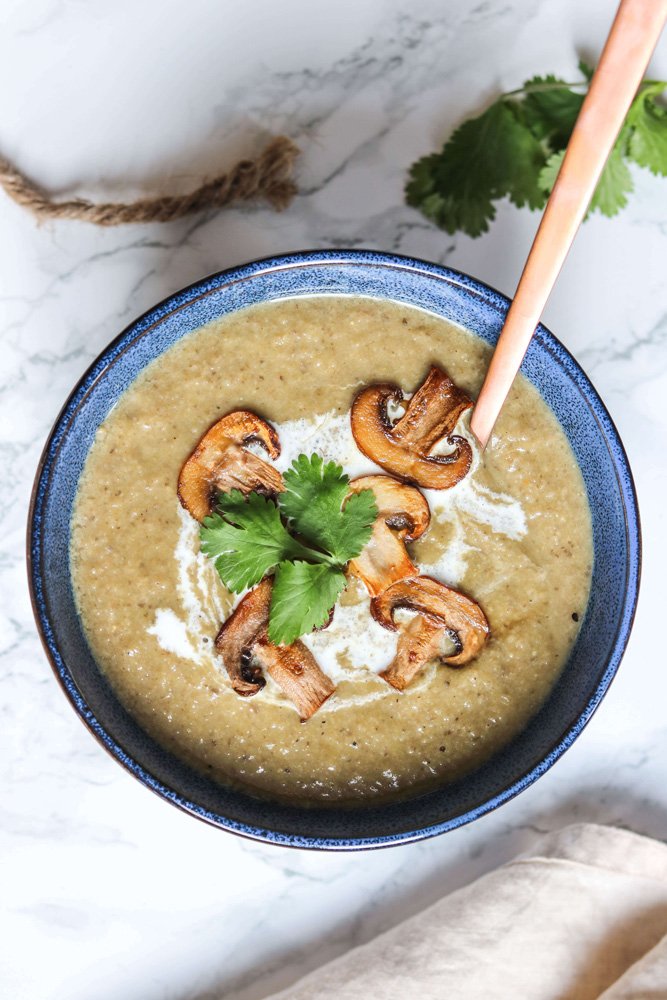 What you need to do:
In a large pot heat the oil, and sauté the chopped onion and sliced leek for about 3 mins.
Next, add washed and sliced mushrooms and fry for another 10 minutes stirring now and then.
Add the carrot, parsnip and potato. Mix well and cook for 3-4 mins. Season with salt and pepper.
Pour in the hot vegetable stock and bring to the boil. Simmer, covered for about 15 mins. until the vegetables are soft.
Mix with a hand blender until smooth, add cream at the end and serve.