Egg, Broccoli, & Ham Muffins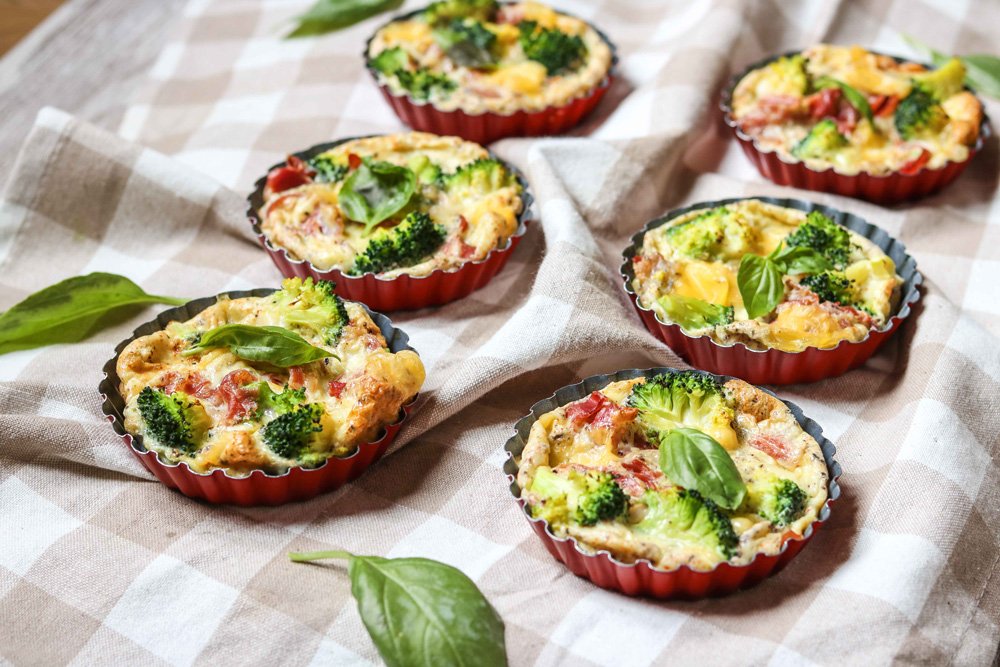 Eggs are a phenomenal source of protein but can get boring. Here's a unique recipe you can use to have eggs on the go. Wish you could have eggs in the morning but never seem to have the time? Try making these muffins the night before!
This makes: 6
Prep: 5 mins
Cook: 15 mins 
Nutrition per serving:
102 kcals 6g Fats
4g Carbs 10g Protein
What you'll need:
½ broccoli
5 eggs
1 clove garlic, minced
pinch of chili flakes, optional
4 slices ham, chopped
1/3 cup (30g) grated cheese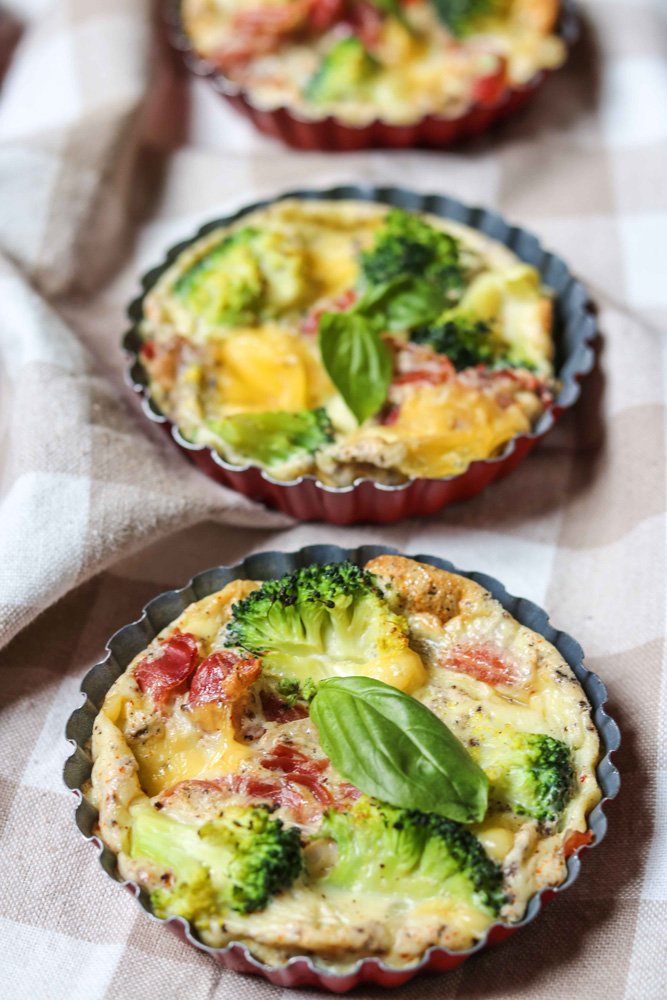 What you need to do:
Preheat the oven to 360F (180C).
Place the broccoli in a pot of boiling water and cook for approx. 3 minutes. Strain and cut into small pieces.
 Beat the eggs in a medium size bowl, add the minced garlic and season with salt & pepper, and chili flakes if using. (I like to add a bit of my favorite hot sauce here as well).
 Grease a 6-mould muffin tray with oil or butter, and fill the moulds with evenly divided broccoli, ham, and grated cheese. Pour the beaten eggs into the moulds and bake in the oven for 10-15 mins, or until eggs have set.
Vegetarian option: replace the ham with feta cheese, goat cheese or your favorite vegetables.
Feel free to experiment with your egg seasoning! What's your favorite way to eat eggs? Leave a comment below!