Green & Black Bean Tuna Salad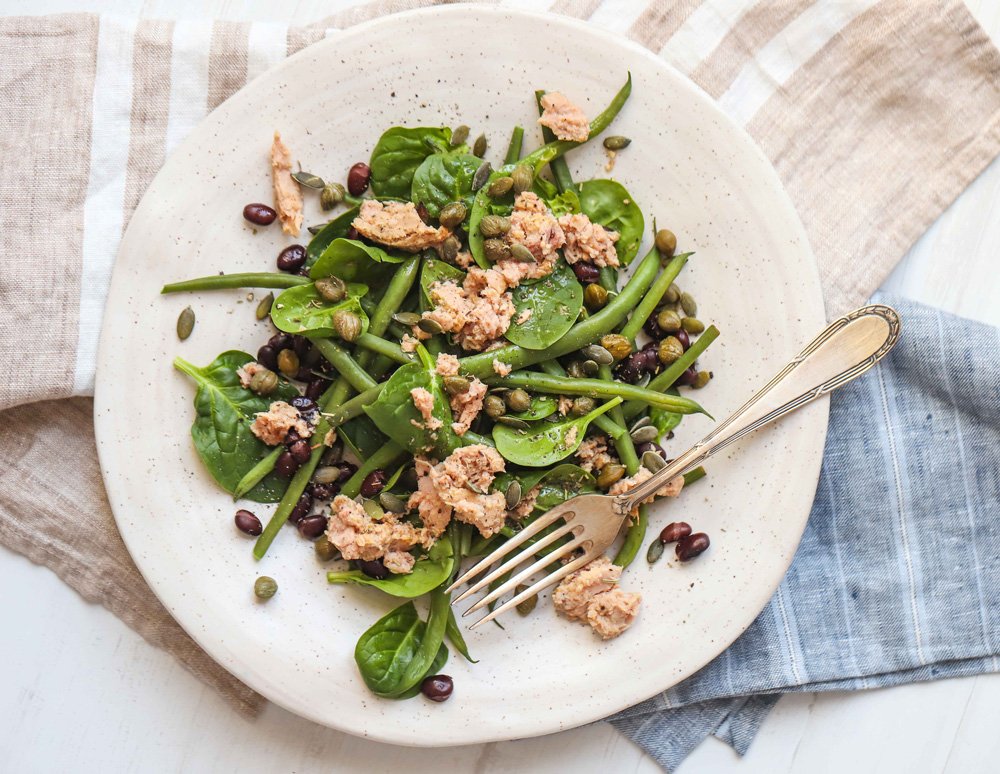 Here's a pretty solid way to get some protein in with your greens. Give it a whirl and let me know what you think!
This serves: 2
Prep: 10 mins
Cook: 5 mins
Nutrition per serving:
266 kcals        9g Fats
16g Carbs      30g Protein
What you'll need:
2/3 cup (100g) green beans
4 handfuls baby spinach
2/3 cup (100g) canned black beans, drained
7/8 cup (200g) tuna in water, drained
1 tbsp. olive oil
1 tsp. oregano
1 tbsp. capers
2 tbsp. pumpkin seeds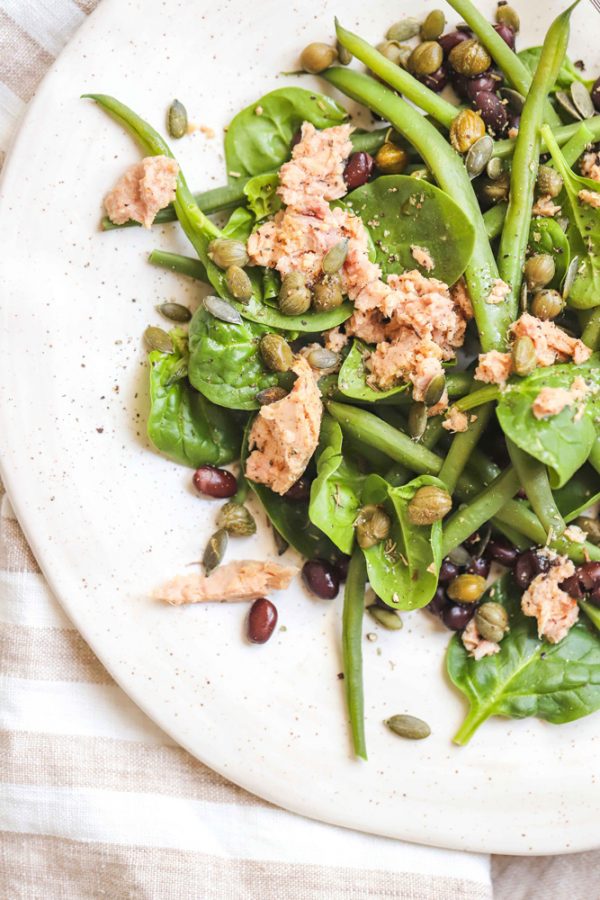 What you need to do:
Blanche the green beans for about 5 minutes. Drain and rinse the black beans.
 Mix the spinach, green beans, tuna, black beans, oregano and olive oil in a bowl.
 Divide the salad between two bowls, top each with capers and drizzle 1 tsp. of its brine liquid. Season with freshly ground black pepper and sprinkle with the pumpkin seeds to serve.