I know I sometimes struggle to eat enough vegetables. Here's a simple, light healthy snack to try!
This serves: 4
Prep: 10 mins
Cook: 0 mins
Nutrition per serving:
22 kcals        0g Fats
5g Carbs      1g Protein
What you'll need:
3 medium tomatoes, diced
½ small white onion, diced
½ jalapeno pepper, de-seeded, diced
1 clove garlic, minced
½ cup coriander, chopped
1 lime, juice only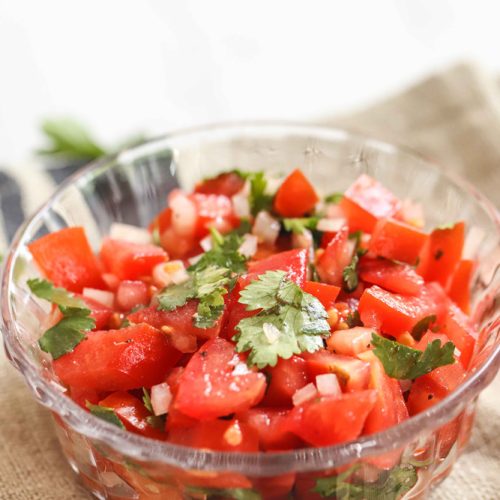 What you need to do:
Mix the tomatoes, onion, jalapeno, garlic, and cilantro in a bowl.
Squeeze in the lime juice and season with salt. Mix gently until well combined.
Enjoy!