Zucchini & Chicken Stir Fry Recipe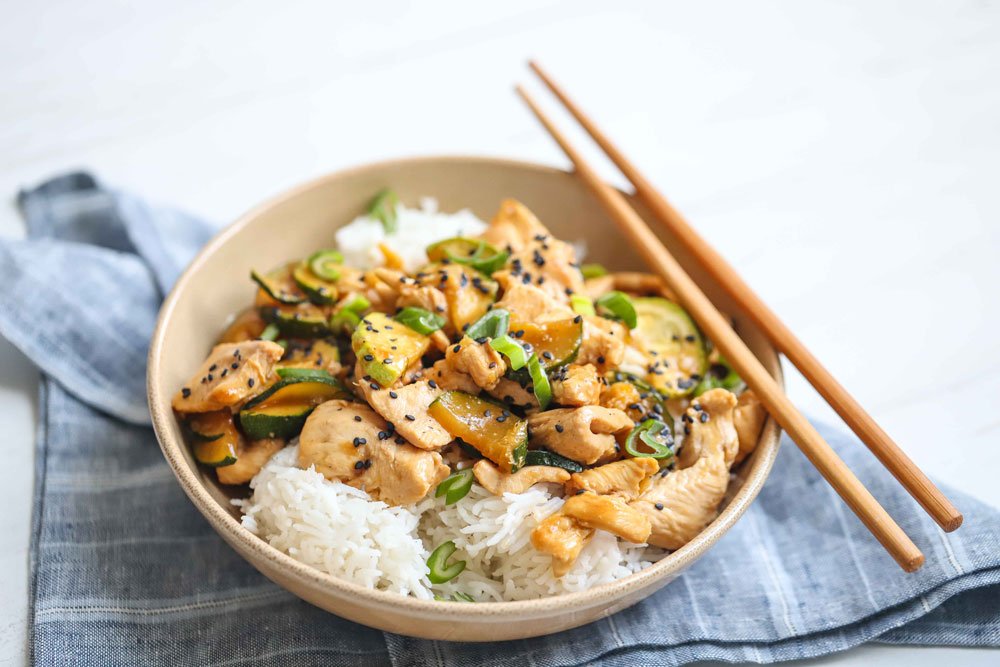 Here's a quick zucchini & chicken stir fry recipe to try out!
This serves: 5
Prep: 10 mins
Cook: 10 mins
Nutrition per serving:
253 cals        9g Fats
11g Carbs      30g Protein
What you'll need:
1/4 cup (60ml) soy sauce
1 cup (240ml) chicken broth
1 tbsp. corn starch
2 tbsp. mirin
1 tbsp. sugar
2 tsp. sesame oil
1 tbsp. coconut oil, divided
1 tbsp. minced garlic
1 tbsp. minced ginger
1 lb (450g) chicken breast, thinly sliced
1 large zucchini, cut in thick half-moons
1 tbsp. sesame seeds
2 tbsp. spring onion, to garnish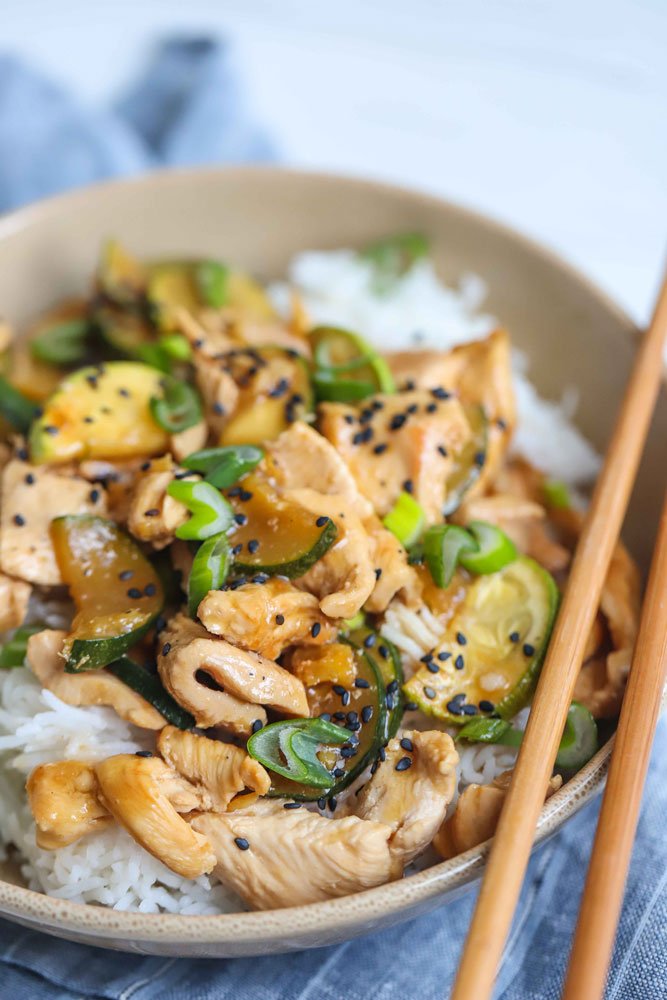 What you need to do:
In a large bowl add the soy sauce, chicken broth, corn starch, mirin, sugar, and sesame oil and whisk until everything is completely dissolved.
In a large skillet, add 2 tsp. coconut oil and the chicken, about 2-3 minutes on each side, on medium-high heat. Then set aside on a plate.
Using the same skillet, add in the remaining 1 tsp. of oil, garlic and ginger and sauté for 30-45 seconds until fragrant, but being careful not to burn it.
 Stir the garlic and ginger well and add in the earlier prepared sauce. Whisk well.
 Simmer the sauce for 1 minute, then add in the zucchini and continue cooking for 2 more minutes, until thickened and the zucchini is tender-crisp.
 Remove from the heat, add in the chicken, and stir until well coated. Garnish with sesame seeds and scallions if desired.