Salmon, Potato, & Asparagus Bake Tray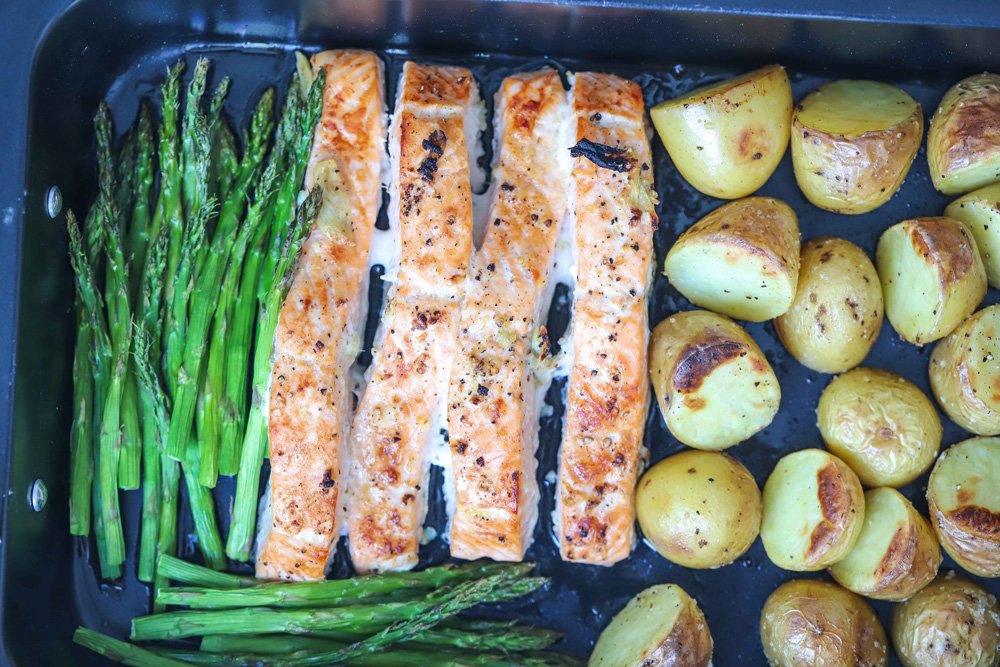 Here's a simple and quick way to enjoy a nutritious meal with salmon, potato, and asparagus!
This serves: 4
Prep: 5 mins
Cook: 35 mins
Nutrition per serving:
416 kcals        21g Fats
21g Carbs      37g Protein
What you'll need:
1lb (450g) potatoes, quartered
3 tbsp. olive oil
2 garlic cloves, minced
½ lemon, juice only
4 salmon fillets, 4.5 oz. (130g) each
9oz. (250g) asparagus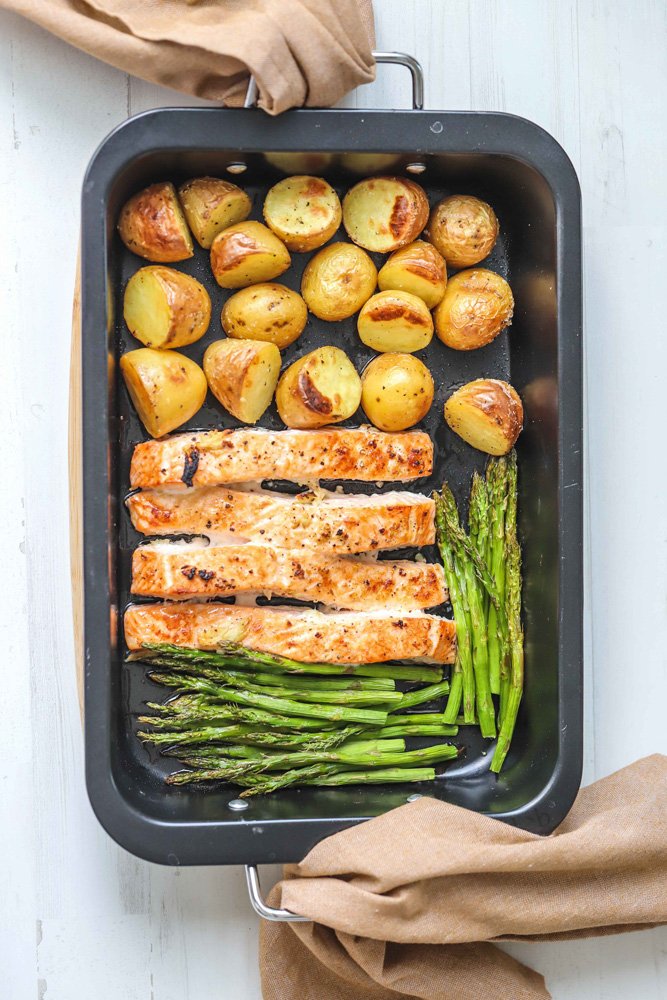 What you need to do:
Preheat the oven to 400F (200C). Toss the potatoes in 1 tbsp of olive oil. Season with salt and pepper, arrange on a large baking tray and bake for 15 mins, then remove from the oven.
While the potatoes are roasting, combine 2 tbsp. of olive oil with the minced garlic and lemon juice.
Season the salmon and asparagus with salt and pepper. Once potatoes are removed from the oven, push them to one side of the baking tray and arrange the salmon and asparagus next to the potatoes. Drizzle the salmon with the garlic and lemon oil.
Bake for another 15 mins or until salmon is cooked through. Turn the oven to broil and broil everything for 5 mins until crispy.