Cottage Cheese Protein Pancake Recipe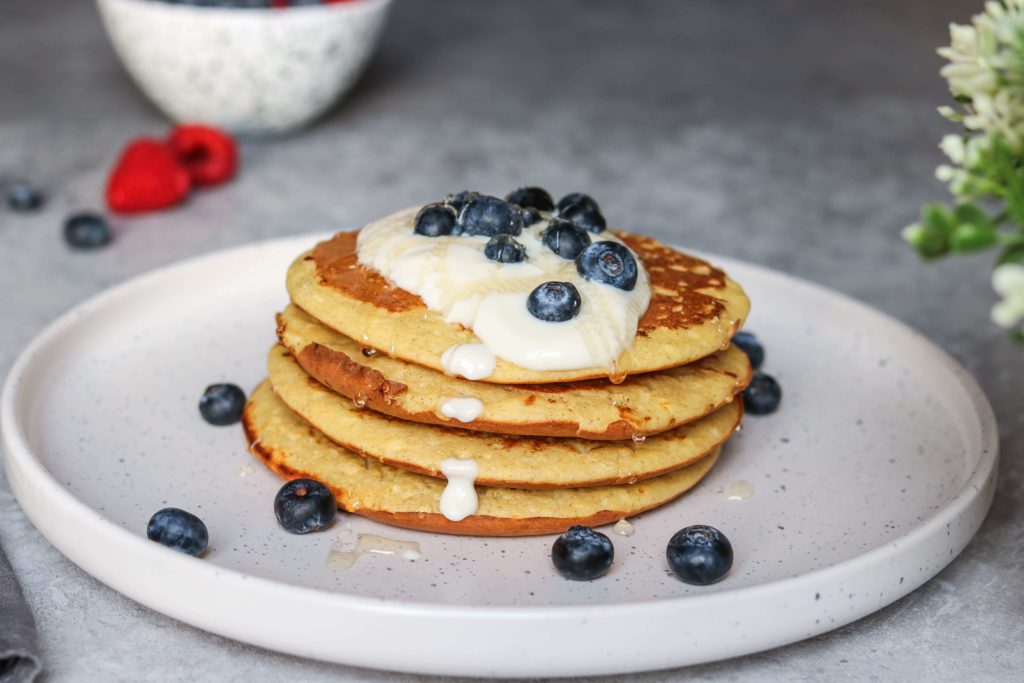 Here's a way to get a bit of extra protein in your pancakes. 
This serves: 4 
Prep: 10 mins
Cook: 10 mins
Nutrition per serving:
162 kcals        4g Fats 
18g Carbs      12g Protein
Here's what you'll need: 
1 heaped cup (250g) cottage cheese
3 eggs
1 tbsp. of vanilla sugar
1 tbsp. of coconut sugar
3 heaped tbsp. flour (regular or gluten-free)
What you need to do:
Place the cottage cheese into a bowl, add egg yolks (keep the whites separate) and crush everything with a fork. Add in the flour, and mix thoroughly.
Whisk the egg whites into a stiff foam and add to the cheese mixture, gently combine the ingredients.
Heat a dry, non-stick pan and fry the pancakes (about 2 tbsp. of batter per pancake) in batches, for about 3 mins, until the bottom is slightly browned. Turn and cook for another. 2 minutes.
Suggested serving: Greek yogurt, honey, and berries.
Enjoy and let me know your favorite pancake toppings below!