Slow Cooker Chicken Fajitas Recipe
I'm a pretty big fan of using a slow cooker. It's a simple way to make some delicious meals. Here's a chicken fajita recipe for you to try!
This serves: 8 
Prep: 10 mins
Cook: 3-4 hours
Nutrition per serving:
183 kcals        3g Fats
12g Carbs      28g Protein
What you'll need:
2 lb (900g) chicken breasts
4 bell peppers, sliced
1 red onion, sliced
2 tbsp. honey
1 tbsp. olive oil
1 lime, juice
1 tbsp. chili powder
1 tbsp. cumin
1 tbsp. paprika
1 tsp salt
1 tsp onion powder
1 tsp garlic powder
1 cup chopped tomatoes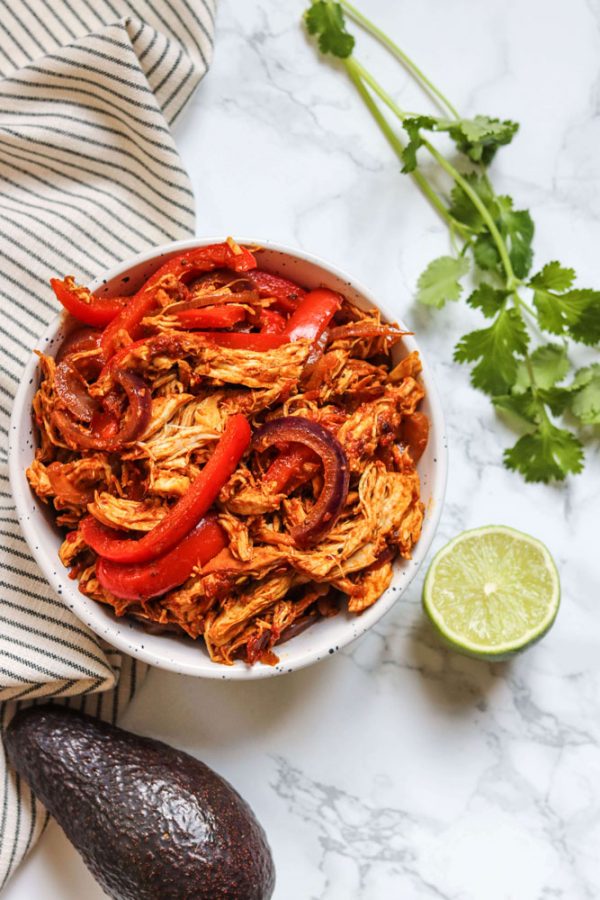 What you need to do:
Place half of the sliced peppers and onion in the slow cooker. Layer the chicken and coat with honey, olive oil, lime juice, all the seasoning and chopped tomatoes.
Add the remaining peppers and onions and cook for 4 hours on high.
Remove the chicken and shred it with a fork, then return it to the slow-cooker, mix well and cook for another 10 mins. on low.
Assemble fajitas and enjoy.
Suggested serving (not included in nutrition info) :
Tortillas, cream, guacamole, coriander
Happy slow cooking!