Tuna Salad Lettuce Wraps Recipe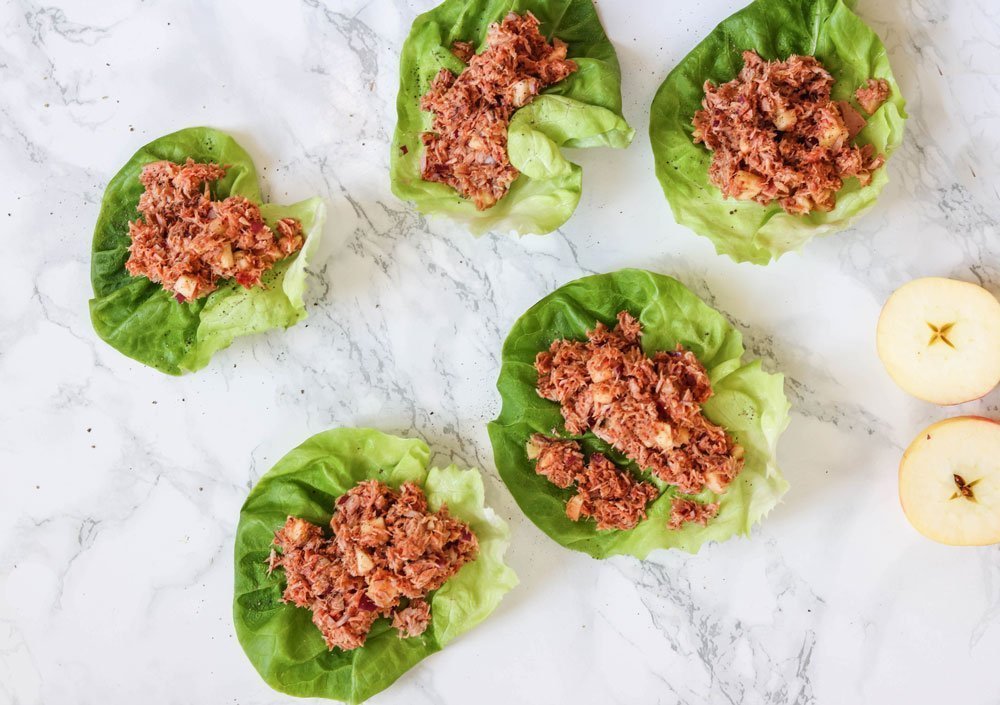 Here's a nifty way to add a high protein meal/snack to your day.
This serves: 2 
Prep: 10 mins
Cook: 0 mins
Nutrition per serving:
286 kcals        9g Fats
14g Carbs      38g Protein

What you'll need:
1 1/4cup (280g) tuna in olive oil, drained
1 tbsp. tomato puree
1 small red onion, finely chopped
½ Granny Smith apple
8 lettuce leaves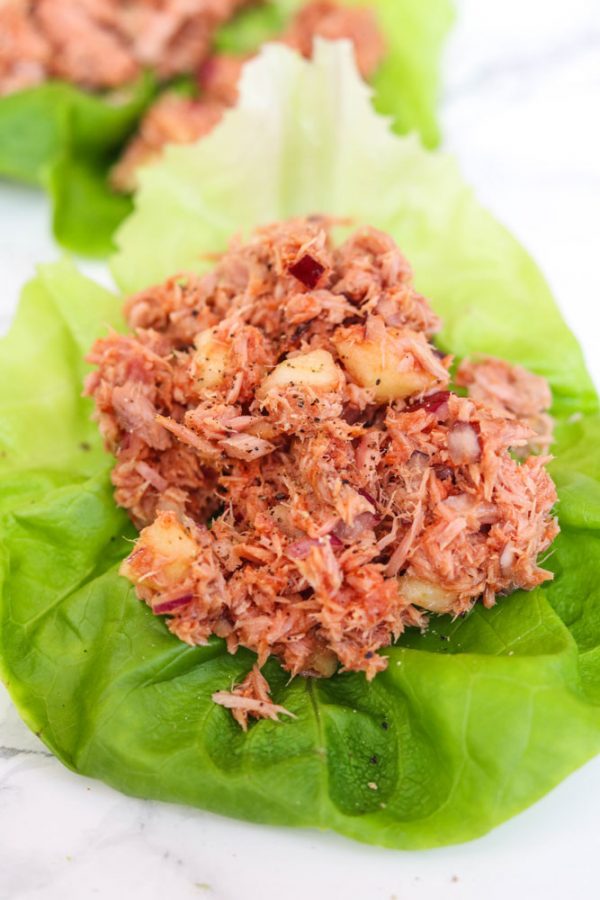 What you need to do:
Put the tuna and half of the oil from the can in a bowl and mix with the tomato puree.
Chop the red onion as fine as possible and add to the tuna. Cut the apple in 2 parts and remove the core. Chop the apple into small cubes and also add to the tuna. Mix everything.
Spread the tuna over the 8 lettuce leaves and serve as wraps.
Enjoy!