Turkey Chili With Rice Recipe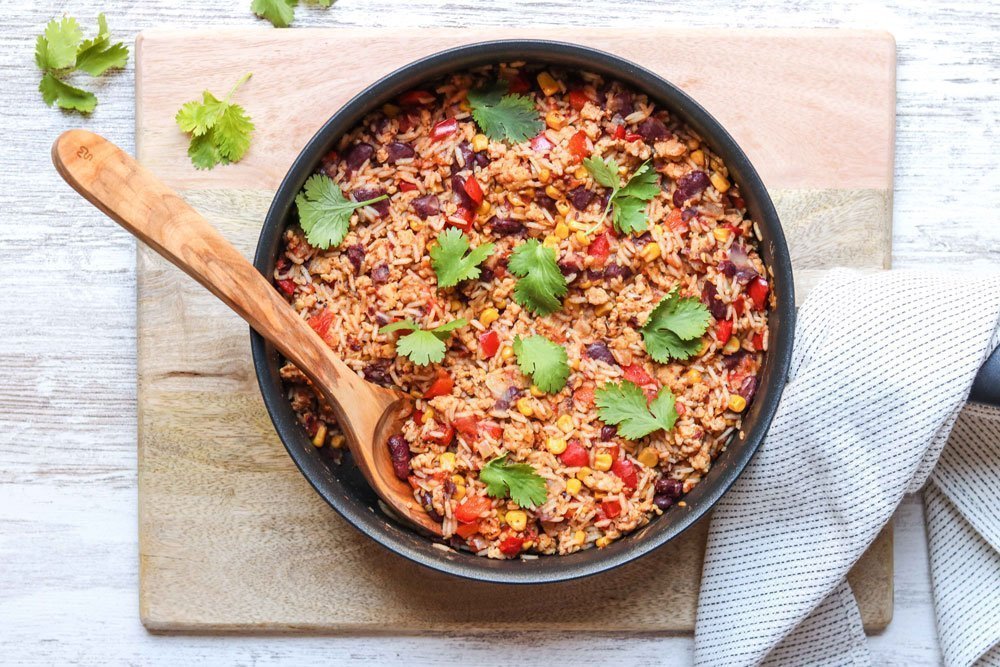 Here's a low fat chili recipe that uses turkey instead of beef.
This serves: 4
Prep: 10 mins
Cook: 25 mins
Nutrition per serving:
295 kcals        9g Fats
21g Carbs      31g Protein
What you'll need:
10 oz. (300g) minced turkey fillet
1/2 cup (115g) rice
1 medium onion, finely chopped
2 cloves garlic, minced
1 tbsp. oil
1/2 can chopped tomatoes
1 red bell pepper, chopped
1 cup (250ml) vegetable broth
1/3 cup (60g) red kidney beans, drained
1/3 cup (85g) sweet corn, drained
1/3 cup (30g) grated cheese (optional)
Spices:
1 tsp dried oregano
1 tsp cumin,
1 tsp sweet pepper,
1/2 tsp hot pepper,
1/2 tsp salt,
1/3 tsp ground pepper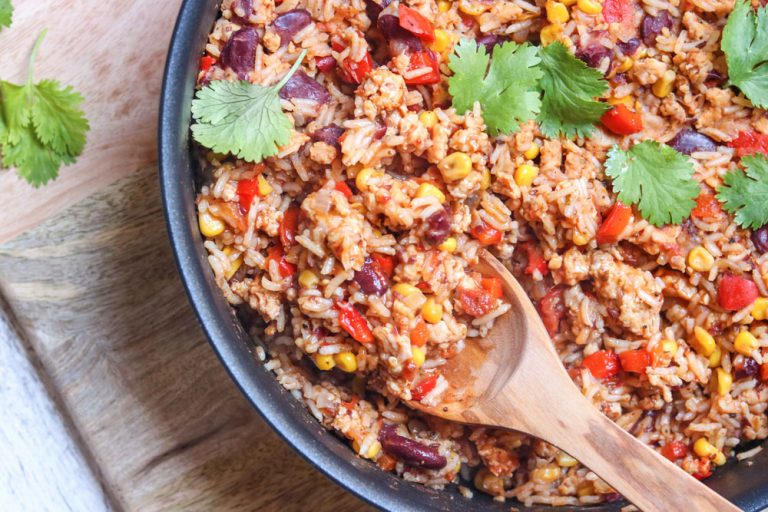 What you need to do:
Heat the oil in a large pan, add the onion and garlic, cooking for 3-4 minutes. Next, add the meat and fry for about 5-6 minutes until cooked throughout.
Add spices, mix, then add the dry rice and mix again. Next add the chopped peppers, beans, corn, canned tomatoes and broth. Mix and bring to the boil. Simmer covered on low heat for about 17-20 minutes.
 Add grated cheese, cover and heat for another 2 minutes until the cheese melts, then serve.
 Dairy free option: cheese in this recipe is optional, so if you prefer a dairy free meal, just skip the cheese or replace with a vegan version.